We make this mashed potato recipe all year, but only peel the potatoes at Thanksgiving. The mix of potatoes plus sour cream makes them more interesting than other recipes we have tried. It is based on Alton Brown's masher recipe. We prefer it without garlic that he suggests.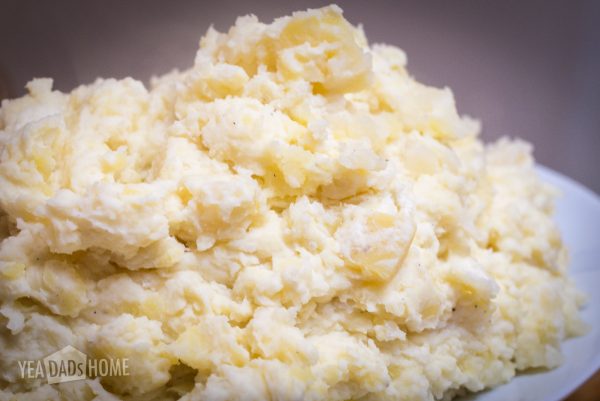 Instructions
Add potatoes to a stock pot and fill with enough cold water to cover.

Bring to a boil for 20 minutes. Check a piece to see if it is fully cooked.

Drain the potatoes, and then return them to the cooking pot.

Add the butter, sour cream, milk, and salt.

Mash or if you have peeled the potatoes, you can use a ricer to smooth out the potatoes.