This easy ham and cheese pasta salad is a fun alternative to sandwiches for school lunch. You can prep the ingredients for a salad over the weekend, and then either make a big batch for the week, mix the ingredients up in different combinations during the week, or send older kids to school with the ingredients in a bento box and let them mix it up.
It is easiest if you ask your butcher or deli counter to cut 1/2 inch thick slices of ham. You can make cubes really easy with the super thick slices.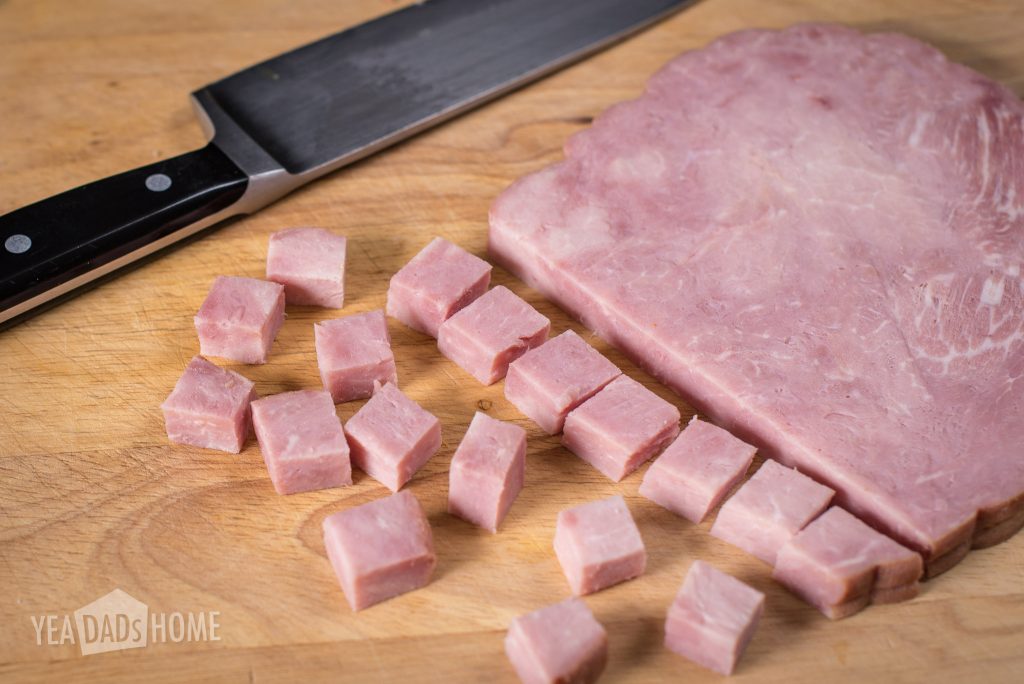 Pasta salad options are endless. We did some tastings of the options. This week's winner followed a simple formula that let my son make some choices. He picked one meat, one cheese, a veggie, some fun pasta, and a bit of ranch dressing. Our formula was 2 cups pasta, 8 ounces of meat, 8 ounces of cheese, 2 cups (1 package) of peas, and 1/3 cup of ranch dressing. That is just enough dressing to coat the other ingredients. it wasn't swimming in dressing.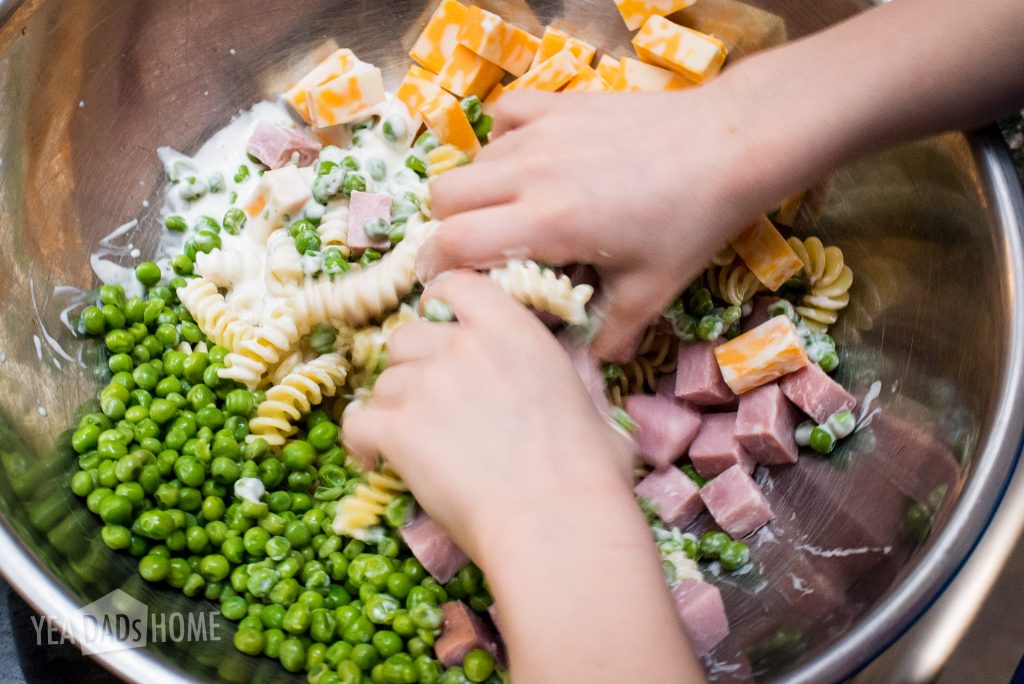 All in this took about 15 minutes to pull together once we had the water boiling. Best of all none of this came back from school. The lunch containers were returned clean. It was a hit. We are definitely doing some variation on this again.
| | |
| --- | --- |
| | |
Instructions
Cook pasta al dente and strain off the water. We don't rinse pasta. It can get gummy if you do. Do toss it with a bit of olive oil to prevent it from sticking.

Cook peas just so they are bright green. You could either dip them in the boiling pasta water (blanching) or you can microwave a frozen pack per directions. Drain off any extra water.

Put all ingredients in a large bowl, and mix by hand.

Add cracked pepper if you like.

Separate into lunch containers, and refrigerate.