This is our favorite buttercream frosting. We make this recipe to frost our favorite sugar cookies. This buttercream is based on a Food TV recipe. We like a bit more vanilla than they use. This version is also adjusted to make just enough to frost a dozen sugar cookies. You can multiply the recipe with the digital recipe below if you need more.
Buttercream comes together fairly easily. If we have a stand mixer, we tend to use it, but we have made it with just a whisk. It takes a bit more effort to whisk, but I actually prefer the hand made method because I don't have to move the mixer.
This frosting is a creamy white naturally. If you want more color in the frosting, it is best to make a big batch and divide it into portions to color. Just add a few drops and mix it up until they are as intense as you like.
The frosting does set up at room temperature. So once you have frosted a cookie or cake, the texture of the frosting looks great. If our house is warm though, we will put them in the refrigerator so the frosting won't melt.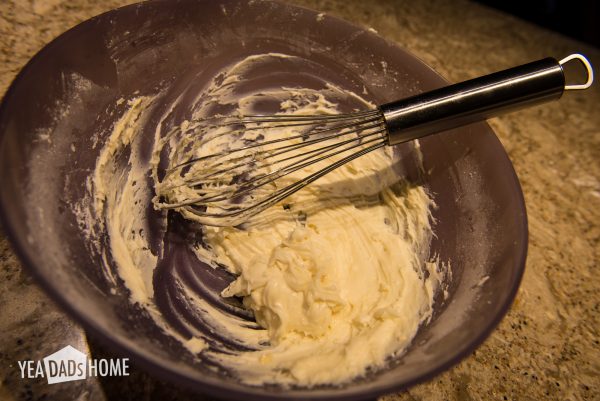 | | |
| --- | --- |
| | |
Instructions
Gently mix all frosting ingredients until smooth. A stand mixer is the easiest way, but a whisk will work if your butter is soft enough. I warmed the butter up in the microwave for about 10 seconds the last time I made these.

If you want to color the frosting, you can divide it into batches to color. Add a few drops and mix it up until they are as bright as you like.

This frosting sets up at room temperature, but if it is warm, we put it in the refrigerator for a few minutes.